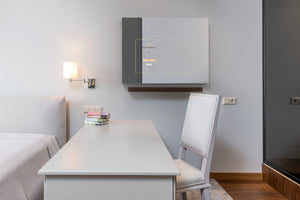 Super Interactive Mirror - SIM
Super Interactive Mirror - SIM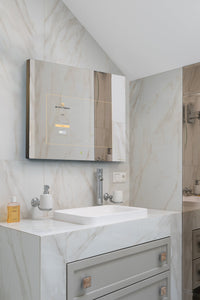 Super Interactive Mirror - SIM
Super Interactive Mirror - SIM
Super Interactive Mirror - SIM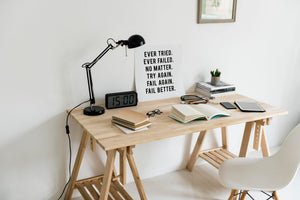 Modern Design
Syn Technology is working on a completely custom and clean interface to serve all your fashion, beauty, design, and productivity needs. This interface will reduce screen clutter to increase mirror space and provide the opportunity to see yourself while interacting with all the applications that a smart device can provide.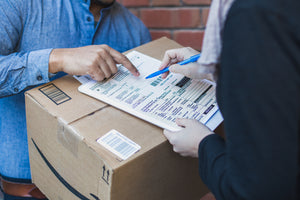 Easy Setup
The Super Interactive Mirror (SIM) will be easy to mount in your vanity space, bathroom, living room, or any space that you require. With the option of a standard VESA hole mounting pattern or dry wall screw pattern, there is no environment where The Super Interactive Mirror (SIM) will not be able to be displayed. Also, we have stands that can support and deliver the same amount of beauty.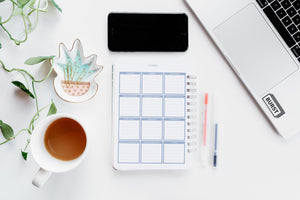 Productivity
The Super Interactive Mirror (SIM) connects customers with the beauty that they already possess, while still supporting every feature that you expect in a smart device. You can support a modern productive lifestyle using your calendar, checking stocks, watching YouTube, calling your friends, or anything you can dream. This supports an entire technology ecosystem.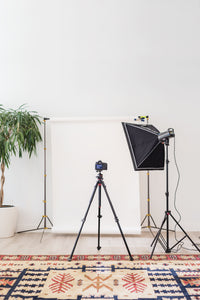 Branding
Syn Technology is focused on being the top brand in this space. From premium box design to evolving hardware, Syn Technology will not fall behind when it comes brand awareness, customer satisfaction, and social initiatives. This means that Syn Technology is ready to take on the future of technology, fashion, and productivity.
Alura
Luxury , Beauty , Fashion : Meet Technology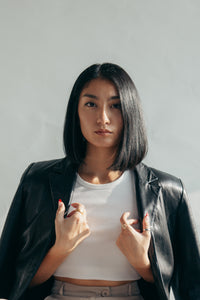 See yourself, See your Beauty
You do not need a makeover, there is beauty within all of us and Alura is here to show you that.
2x6000K LED Lights give you the ability to see all of your perfection!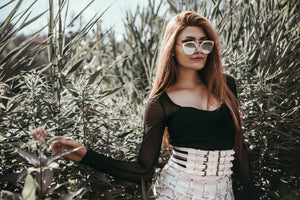 Everyone Has Their Own Look
Fish gape lips, smolder, duck face, let's bring it all back. Just express yourself with your own look.
A front facing camera at 1300W will truly show you, YOU!
Love Yourself You Earned it
Love starts on the inside, and SYN Technology wants to provide everyone with a reason to admire themselves.
You yourself know what you need in the end, and we can support many peripherals with 2xUSB ports and 1x Ethernet port!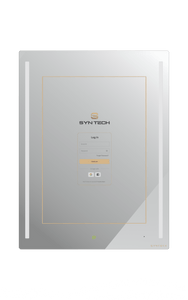 SAM
Efficiency, Performance, Success, Meet Technology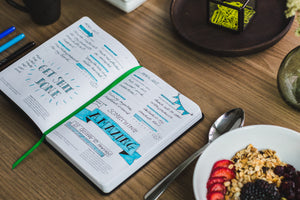 Next level Productivity, New Technology
This product is taking a step toward the future dragging productivity with it. We have seen it in movies and SYN Tech is beyond excited to show the world how this can change our lives!
With a Dual Quad Core Rockchip Processer no task will be to great, so multitask!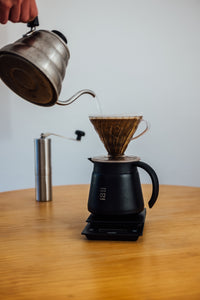 See your Ability, Look Inside Yourself
You have what it takes to define your own success and go out and achieve it! You have the ability to walk down what ever path you choose just use look at you!
Use this product to its full 16GB EMMC 5.1 RAM potential!
Manifest Love: We Need It
This product will give you the confidence to manifest your goals, your desires, and all of your dreams.
Experience a 10-Point Capacitive Touchscreen, Android 8.0, and a 160/160 (H/V) view angle.
Supportive Community
We are active and supportive of every member of our community. This is first!

Tangible Luxury
The Super Interactive Mirror (SIM) is more than a mirror it is a lifestyle of fashion, beauty, and luxury. Feel luxurious!

Eye-Catching Design
This product's sleek design and customization will capture everyone's gaze. Be prepared!
Top-notch Technology
It starts with the operating system them emanates outward. Experience the future.
SAM Launch video
Smart Assistant Mirror Launch Video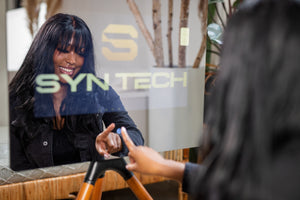 "Luxury, Beauty, Fashion"

"Meet Technology"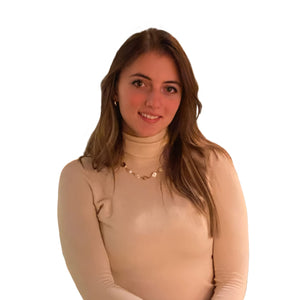 "Efficiency, Performance, Success"

"Meet Technology"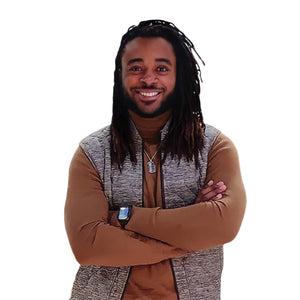 "See Yourself, See Your Beauty"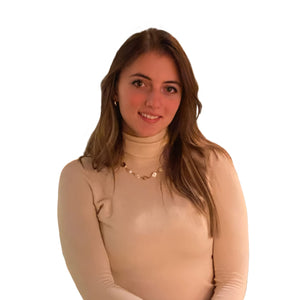 "See Yourself, See Your Success"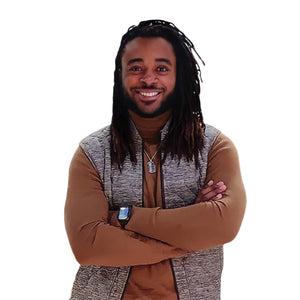 Questions
Frequently Asked Questions